A Sample Sign Up Report
This report lists all your classes, along with the number of students in each, broken down by grade.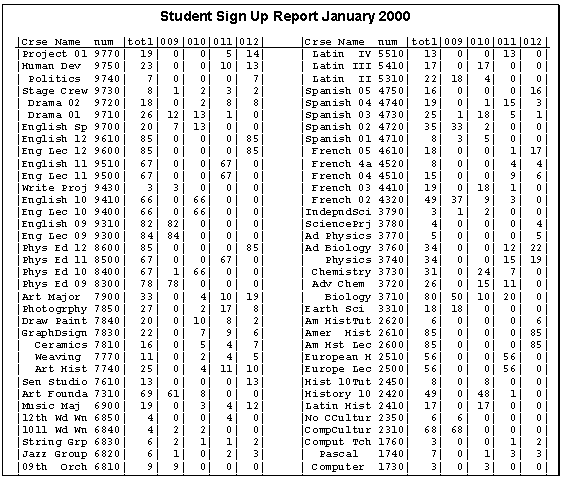 Copyright 2017 Longhouse Software. For more information about class a scheduler or class a signup email Longhouse Software or call (802) 825-8022. If you have any comments about this site, email our webmaster.