A Seven Day Schedule
This schedule was created for a school using block scheduling with one full class rotation taking seven days. The top section is for the fall semester, the bottom shows spring semester.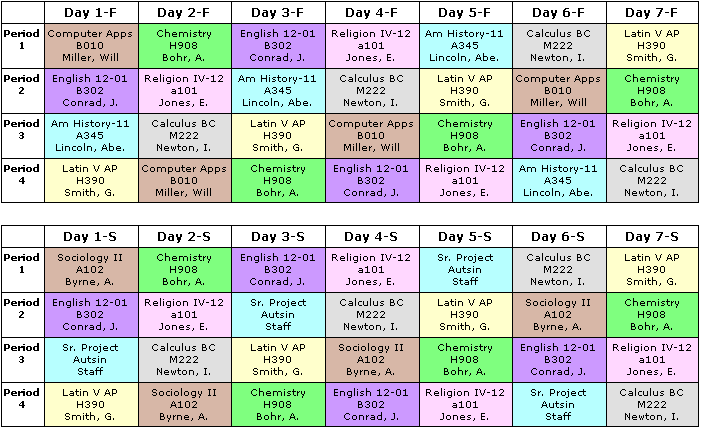 Copyright 2017 Longhouse Software. For more information about class a scheduler or class a signup email Longhouse Software or call (802) 825-8022. If you have any comments about this site, email our webmaster.