An Eight Block Schedule
This schedule was created for a school using block scheduling with one full class rotation taking two days (A and B).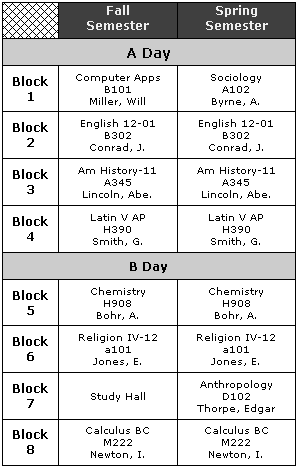 Copyright 2017 Longhouse Software. For more information about class a scheduler or class a signup email Longhouse Software or call (802) 825-8022. If you have any comments about this site, email our webmaster.